click on the for info on
MARIJUANA SMOKE-OUTS
---
, this is a for all you fools who can't handle the truth.
Leave if you're blind; stay if you can see..If under 18, ask your pot toking parents
if they mind if some knowledge is lent your way...



WELCOME TO THE
HONEYBUD WEEDWHACKER
FREEDOM FORUM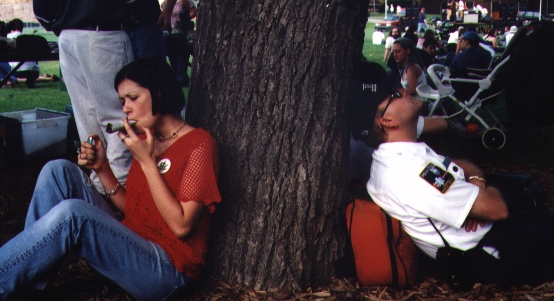 (This is me during the Pennsylvania State University NORML's CANNABIS FESTIVA
in October 1997. I came, I saw, I spoke, and I got really really trashed.)

HEY--GUESS WHAT! THIS GUY BELOW
(aka USA's first President-GEORGE WASHINGTON)SMOKED CANNABIS SATIVA
AND GREW CANNABIS HEMP HIMSELF!! BEFORE THE COLONIES
SEPARATED FROM BRITAIN,IT WAS DEEMED A NECESSITY BY ORDER OF THE
ROYAL HIGHNESS HIMSELFTHAT THE NEW WORLD PAY HIM WITH HEMP OR
ITS PRODUCT'S PROFITS. THESE PRODUCTS INCLUDE MANY IMPORTANT
ELEMENTS OF MEDICINE, CLOTHING, AGRICULTURE, AND COULD
VIRTUALLY SAVE OUR TREES--THE AIR WE ALL BREATHE......

"hey! My name's George! I smoked phat blunts
'wit my home-boy Thomas Jefferson all day! And
just this morning I sprinkled some hemp on my oats, which is rich in
essential fatty acids and many essential vitamins!"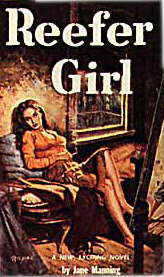 Please click REEFER GIRL for one of my views regarding Cannabis
***************************************
Read about the MILLION MARIJUANA MARCH (phase one) in
NEW YORK CITY.....THERE'S EVEN GONNA BE ANOTHER NEXT YEAR BUT
EVEN THAN THIS YEAR'S!
please click on the Statue of Liberty below:

click the LEAVES for my links page!
(might take a few mins to load, but quality links just the same!)


The Eternal Candle (above) will shine on this page until Will Foster is FREE!
Add this Candle to your site and let it shine until all drug war Prisoners are FREE!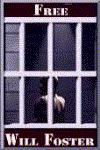 bordYOU CAN EMAIL ME AT :o)=~~ siamgemini@hotmail.com

Please click on the rainbow weed for my poem:
America, oh America!