Inspiring Poems for Everyone

Whether you're an activist, writer, homemaker or WHATEVER-- we all need to know
sometimes that we're not alone or things will get better. The following poems and/ or quotes
I found are here because they have helped me realized how special life is..
" Every one of us needs to show how much we care for each other and, in the process,
care for ourselves." --Lady Diana Spencer


Nobility
by Alice Cary (1820-1871)

True worth is in being, not seeming,--
In doing, each day that goes by,
Some little good--not in dreaming
Of great things to do by and by.
For whatever men say in their blindness,
And spite of the fancies of youth,
There's nothing so kingly as kindness,
And nothing so royal as truth.


Salutation to the Dawn
by Kalidasa, Indian Dramatist
Look to this day!
For it is life, the very life of life,
In its brief course
Lie all the verities and realities of your existence:
The bliss of growth
The glory of action
The splendor of beauty,
For yesterday is but a dream
And tomorrow only a vision,
But today well lived makes every yesterday a dream
of happiness
And every tomorrow a vision of hope.
Look well, therefore, to this day!
Such is the salutation of the dawn.


Journey
by Diane R. Fornbacher

'Tis better to have lived free
than to have run from your soul
an entire lifetime.

The fight for continued justice
is ever-present, never safe
and so very fulfilling.

To have lived in Love and Courage
is the better choice than to have died,
Wondering if one had ever lived at all....

Be Strong
by Maltbie Davenport Babcock
Be Strong!
We are not here to play, to dream, to drift;
We have hard work to do, and loads to lift;
Shun not the struggle--Face it; 'tis God's gift.
Be Strong!
Say not, " The days are evil. Who's to blame?"
And fold the hands and acquiesce--oh shame!
Stand up, speak out, and bravely, in God's name.
Be Strong!
In matters not how deep intrenched the wrong,
How hard the battle goes, the day how long,
Faint not, fight on!! Tomorrow comes the song!!


Peaceable
By Diane R. Fornbacher
Oh Peaceful Day,
I feel you nearer to my soul.
How long I toiled in
endless despair!
How long I fretted over
petty details!
The years--so very long
and soul-sapping
But I am alive!
I am still here!
What a mighty fine and
special soul I must have
To finally be able to experience
this beauteous peace....


Invictus
by William Ernest Henley
Out of the night that covers me,
Black as the Pit from pole to pole,
I thank whatever gods may be
For my unconquerable soul.
In the fell of the clutch of circumstance
I have not winced or cried aloud.
Under the bludgeonings of chance
My head is bloody, but unbowed.
Beyond this place of wrath and tears
Looms but the horror of the shade,
And yet the menace of the years
Finds, and shall find me, unafraid.
It matters not how straight the gate,
How charged with punishments the scroll,
I am the master of my Fate;
I am the captain of my soul.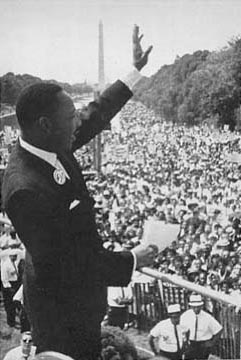 Keep a-Goin
Frank L. Stanton
If you strike a thorn or rose,
Keep a-goin'!
If it hails or if it snows,
Keep a-goin'!
'Taint no use to sit an' whine
When the fish ain't on your line;
Bait your hook an' keep a-tryin'--
Keep a-goin'!
When the weather kills your crop,
Keep a-goin'!
Though 'tis work to reach the top,
Keep a-goin!
S'pose you're out of every dime,
Gittin broke ain;t no crime;
Tell the world you're feeling prime--
Keep a-goin'!
When it looks like all is up,
Keep a-goin'!
Drain the sweetness from the cup,
Keep a-goin'!
See the wild birds on the wing,
Hear the bells that sweetly ring,
When you feel like sighin', sing--
Keep a-goin'!
More to come..........

Any comments or suggestions??
Please email me @:
ladydiane@zensearch.net